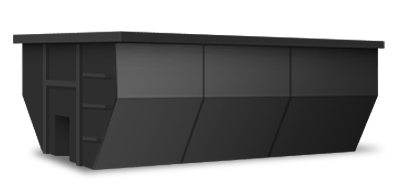 Size: 12 x L, 8' x W, 6' x H
Days: 1 week onsite
Rent Time Extension: $15 Per Additional Day
Ton(s): $165/ton for each ton placed in dumpster.
Description
Prorated Weight Fee of $165 per ton will be billed after the dumpster is picked up.
Prohibited Materials
Liquids, items containing liquid
Gas-filled containers (e.g. propane)
Hazardous materials or anything containing hazardous materials. We do not accept any materials that are regulated by state or federal environmental or hazardous substance laws.
Biomedical waste
Asbestos or materials that are suspected of containing asbestos
Lead paint
Oils, Paints, Solvents, Gasoline, etc.
Fluorescent light bulbs
Batteries
Telephone poles and railroad ties
Any other materials that present a risk to our employees, our equipment or our company. If you have questions please feel free to contact us prior to booking online.